The Price for Being a Medicaid Recipient
INTERVIEW ON THE PRICE OF BUSINESS SHOW, MEDIA PARTNER OF THIS SITE.
Recently Kevin Price, Host of the nationally syndicated Price of Business Show, interviewed Dr. David Wilcox.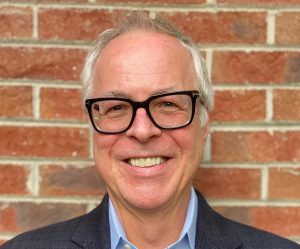 Medicaid is a federally funded program administered at the state level for American citizens who meet the eligibility requirements. These requirements vary from state to state but usually include limits on the participant's assets and income. Thus, making this program a safety net insurance for poverty level individuals many of which are disabled. The states administer the funds to individuals who meet the requirements at no cost to the individuals, at least for now.
Included in the bill to raise the debt ceiling is a proposal requiring individuals 19-56 years of age to work or volunteer for eighty hours a month unless they meet certain requirements. Those requirements include exceptions for pregnant women, parents, and caregivers, as well as those who are physically or mentally unable to work, as determined by a physician. If these individuals are unable to meet the requirements they would stand to lose their Medicaid benefits. There is a clause in the bill allowing individual states to keep those who do not comply with the work requirements enrolled in the program, but those states would take on the full cost of coverage for those enrollees. The Congressional Budget Office estimates that, if these work requirements are enacted this would save the federal government $109 billion over 10 years. It is also estimated that 600,000 recipients would lose their Medicaid benefits.
This isn't the first time we have seen some effort directed at creating a work for benefits model for Medicaid recipients. This is a politically charged issue and under the previous administration, at least 15 states either applied for or received permission to impose work requirements but few followed through as federal courts invalidated the work requirement rule. The exception is Arkansas which in 2018 removed more than 18,000 Medicaid beneficiaries off the rolls because they did not meet new eligibility requirements.
While there are differing opinions on this topic it's interesting to note that many other countries have implemented programs that provide free healthcare to their citizens. In the country of Qatar, citizens enjoy a tax free income as well as free healthcare. In fact, in Finland, they even went as far as providing a universal income program to some citizens to reduce poverty which is the root cause of needing an insurance safety net such as Medicaid. Many of these programs worldwide come with no minimum requirements.
While there are pros and cons associated with a work requirement for Medicaid recipients the insurance entities do not make it easy for poverty level people to get coverage which often delays them from accessing the healthcare system. This in turn can increase costs when these individuals access the system as often their disease progression, if caught early would be less costly. This creates a vicious cycle of delayed treatment and increased costs for those who can't pay to play in the American Healthcare System. Perhaps our elected officials should direct their energies at enacting legislation to drive down the costs of accessing the healthcare system as opposed to policing their most vulnerable citizens in their attempt to have their healthcare costs covered. With the healthcare industry being a 3.6 trillion dollar industry fraught with waste and inefficiencies there are better solutions to decreasing costs than finding ways to deny care to poverty level citizens
You can purchase Dr. David Wilcox's book How to Avoid Being a Victim of the American Healthcare System: A Patient's Handbook for Survival on Amazon at the following link https://lnkd.in/diZKYC2
Follow me on social media at:
Facebook – https://www.facebook.com/Dr-David-Wilcox-102834559130574
Twitter – https://twitter.com/DrDavidHelps
You Tube – https://www.youtube.com/channel/UCyYHs6ttrJ5l6-kUc-lEP9Q
According to a statement, "Healthcare is complex and that is not an accident. It is complex by the healthcare entities vying for your healthcare dollars. Covid has exacerbated the American Healthcare System, which was fragile, to begin with. Many clinicians are leaving healthcare due to burnout. How does the average layperson navigate the complexities of the American Healthcare System where a prescription could cost you $5 at one pharmacy and $500 at another? What does the average layperson do when their insurance company rejects their claim? Proactive education of the American Healthcare System prior to accessing it is the key to safely navigating the healthcare system. Until now, little information has been available to provide the layperson with the knowledge they need to be a better partner in their health care. Dr. David Wilcox's book How to Avoid Being a Victim of the American Healthcare System: A Patient's Handbook for Survival" is a game-changer and will provide you with the skill set you need to navigate the American Healthcare System.
Website: https://drdavidwilcox.com/
Dr. Wilcox is a Doctorate prepared nurse who also holds a Masters in Health Administration and is Board Certified in Nursing Informatics. Dr. Wilcox has 28 years of healthcare experience in which he worked as a bedside nurse, hospital administrator, and in healthcare information technology which has helped him to develop his unique perspective on the American Healthcare System.
Dr. Wilcox is the author of the book "How to Avoid Being a Victim of the American Healthcare System: A Patient's Handbook for Survival (2021)" available at https://www.amazon.com/dp/0578878364
Dr. Wilcox currently resides in North Carolina with his wife and their three dogs.
Dr Wilcox's website: Dr. David Wilcox – Healthcare, American Healthcare System (drdavidwilcox.com)
LISTEN TO THE INTERVIEW IN ITS ENTIRETY HERE