The Price of Negotiating With Big Pharma
INTERVIEW ON THE PRICE OF BUSINESS SHOW, MEDIA PARTNER OF THIS SITE.
Recently Kevin Price, Host of the nationally syndicated Price of Business Show, interviewed Dr. David Wilcox.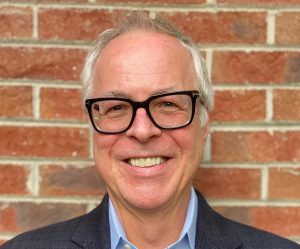 The Pharmaceutical industry is one of the least regulated businesses in America. With the passing of the Inflation Reduction Act Medicare is now allowed to negotiate prices for medications. The Inflation Reduction Act mandate begins in 2026 with 10 medications and will continually progress. This is a welcome change for patient advocates and other entities looking to lower the high cost of prescription drug prices in America.
Prescription drug costs are consistently one of the voter's top healthcare concerns. The average price of brand name drugs and Medicare Part D, which covers medications at the pharmacy counter, more than tripled between 2009 and 2018. A new survey from West Health and Gallup recently found that nearly 40% of American adults say they have skipped or delayed healthcare treatment or cut other spending in the last six months because of high healthcare costs. The cost of prescription medications in America is much higher than in other industrialized nations as The Pharmaceutical industry tells us that they need the money for research and development of new drugs.
The passing of the Inflation Reduction Act is a stunning defeat for the Pharmaceutical industry but they are not going down without a fight. The Pharmaceutical industry's largest lobbying group PhRMA and two other organizations sued the Biden administration over Medicare's new powers to negotiate drug prices for seniors under the Inflation Reduction Act. They argue that the Medicare negotiations violate the U.S. Constitution, in a complaint filed in a federal district court in Texas.
The groups asked the court to declare the program unconstitutional and prevent the Department of Health and Human Services (HHS) from implementing Medicare negotiations without "adequate procedural protections" for drug manufacturers. They argue that the provision includes a "crippling" excise tax aimed at forcing drugmakers to accept the government-dictated price of medicines, making it an excessive fine prohibited by the Eighth Amendment.
The lawsuit also argues the policy violates due process by denying pharmaceutical companies and the public input on how Medicare negotiations will be implemented. "The price setting scheme in the Inflation Reduction Act is a bad policy that threatens continued research and development and patients' access to medicines," PhRMA CEO Stephen Ubl said in a statement. "It also violates the U.S. Constitution because it includes barriers to transparency and accountability, hands the executive branch unfettered discretion to set the price of medicines in Medicare, and relies on an absurd enforcement mechanism to force compliance," Ubl said.
We have seen the Pharmaceutical industry regulate themselves when it comes to insulin but most patient advocates feel that it is a little too little too late. Medicare having to negotiate prescription drug prices is new for the Pharmaceutical industry. Many times we hear them threaten us with the research and development aspects of decreasing high prescription drug prices but they never explain why in America we have to foot the bill for R&D research while the rest of the world does not. The answer to that is that the rest of the world negotiates drug prices. It's a business model that you see often used in socialized medicine or when one payer group controls many populations. In fact, insurance companies regularly negotiate drug prices with the pharmaceutical industry for the lives that they cover. This isn't anything new but it is the first time that the largest healthcare provider, Medicare, can finally negotiate prices. It's a well needed change. And the Pharmaceutical industry needs to be accountable for the skyrocketing prescription drug prices that we in America have to pay. The Pharmaceutical industry's free ride is over. Let them have their day in court but here's to hoping they lose.
You can purchase Dr. David Wilcox's book How to Avoid Being a Victim of the American Healthcare System: A Patient's Handbook for Survival on Amazon at the following link https://lnkd.in/diZKYC2
Follow me on social media at:
Facebook – https://www.facebook.com/Dr-David-Wilcox-102834559130574
Twitter – https://twitter.com/DrDavidHelps
You Tube – https://www.youtube.com/channel/UCyYHs6ttrJ5l6-kUc-lEP9Q
According to a statement, "Healthcare is complex and that is not an accident. It is complex by the healthcare entities vying for your healthcare dollars. Covid has exacerbated the American Healthcare System, which was fragile, to begin with. Many clinicians are leaving healthcare due to burnout. How does the average layperson navigate the complexities of the American Healthcare System where a prescription could cost you $5 at one pharmacy and $500 at another? What does the average layperson do when their insurance company rejects their claim? Proactive education of the American Healthcare System prior to accessing it is the key to safely navigating the healthcare system. Until now, little information has been available to provide the layperson with the knowledge they need to be a better partner in their health care. Dr. David Wilcox's book How to Avoid Being a Victim of the American Healthcare System: A Patient's Handbook for Survival" is a game-changer and will provide you with the skill set you need to navigate the American Healthcare System.
Website: https://drdavidwilcox.com/
Dr. Wilcox is a Doctorate prepared nurse who also holds a Masters in Health Administration and is Board Certified in Nursing Informatics. Dr. Wilcox has 28 years of healthcare experience in which he worked as a bedside nurse, hospital administrator, and in healthcare information technology which has helped him to develop his unique perspective on the American Healthcare System.
Dr. Wilcox is the author of the book "How to Avoid Being a Victim of the American Healthcare System: A Patient's Handbook for Survival (2021)" available at https://www.amazon.com/dp/0578878364
Dr. Wilcox currently resides in North Carolina with his wife and their three dogs.
Dr Wilcox's website: Dr. David Wilcox – Healthcare, American Healthcare System (drdavidwilcox.com)
LISTEN TO THE INTERVIEW IN ITS ENTIRETY HERE
About Author