When It Comes to Health, the Skies Are Friendlier Than the Hospital
INTERVIEW ON THE PRICE OF BUSINESS SHOW, MEDIA PARTNER OF THIS SITE.
Recently Kevin Price, Host of the nationally syndicated Price of Business Show, interviewed Dr. David Wilcox.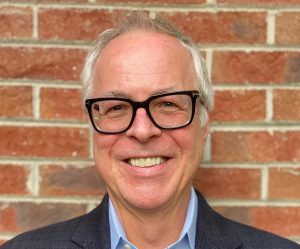 Imagine receiving healthcare where you never received a bill. Where there was no insurance company telling you that you need prior authorization. Where the clinicians taking care of you were free to make decisions to ensure you receive safe and effective care. Does that model of healthcare exist in America? It does, however only in a metal tube flying through the air.
Recently my wife and I were on a flight from Charlotte NC to London England. We had just settled into eating our onboard meal when we heard the flight crew call code red. Being a hospital administrator in the past I thought there might be a fire on board. My wife, who has been a neuro intensive care nurse associated code red with a patient bleeding out emergently. After some initial confusion, the next page was asking all medical personnel on board to go to the galley area. Now when you are just starting a holiday you want to relax but as a medical professional being able to assist in an emergency is your superpower. If you do decide to assist you become a medical volunteer. While you can choose not to assist as a medical professional my wife and I believe there is an ethical obligation to assist in an emergency.  My wife and I made the decision to assist in this situation and left our meal to help this fellow passenger.
A 2015 New England Journal of Medicine article states that medical emergencies occur in 1 out of every 604 flights. While many practitioners always have the threat of lawsuits in their daily practice that isn't the case in the air. In 1998 Congress passed the Aviation Medical Assistance Act as many healthcare providers were hesitant to provide aid as they weren't sure what the legal liabilities were. The act mandated a standardized, minimum medical equipment list for all U.S.-based aircraft and provides physicians, nurses, EMTs, paramedics, and any other health care providers "immunity from lawsuits as long as they're rendering aid in good faith and without gross negligence. This means that they're acting within the scope of their training."
While it sounds easy enough there were many challenges with the onboard medical equipment. Getting a working oxygen tank proved to be quite the task as well as finding all the medical equipment on board. Aircraft are well equipped for cardiac emergencies but we were tending to a passenger who was having a seizure and needed oxygen and sedation. Once we had the oxygen working the only medication we had for sedation was 50 mg of Benadryl which my wife gave to the passenger in the form of an injection.
Once the passenger was stabilized the flight crew, who did an outstanding job given the circumstances, asked us what our medical opinion was. Could we continue the flight or did they need to divert the aircraft and land? I conferred with a medical doctor who was assisting and although we knew it would interrupt ours and many of our fellow passengers holidays it was in the best interest of the patient to land the aircraft and get this individual the healthcare they needed. Telling a pilot to land a huge jumbo jet was something I never thought I would ever have to do, but I can now check that one off my bucket list.
Getting back to my original point, in the air you have clinicians who are free to look after you without any repercussions as they are protected by law. No insurance payer is dictating the care you are allowed to receive. No medical coders are determining the charges you will receive for the care you are given. It's just healthcare in its purest form. People caring for people with compassion and utilizing their medical skills to do the best job they can for a fellow human being in need. Although it was a stressful situation there was a freedom in caring for this passenger that was pure, raw, and reminded me of my roots. In other words, why I became a healthcare professional. Surely if we can figure this model of care out in the air we can do a better job on the ground.
You can purchase Dr. David Wilcox's book How to Avoid Being a Victim of the American Healthcare System: A Patient's Handbook for Survival on Amazon at the following link https://lnkd.in/diZKYC2
Follow me on social media at:
Facebook – https://www.facebook.com/Dr-David-Wilcox-102834559130574
Twitter – https://twitter.com/DrDavidHelps
You Tube – https://www.youtube.com/channel/UCyYHs6ttrJ5l6-kUc-lEP9Q
According to a statement, "Healthcare is complex and that is not an accident. It is complex by the healthcare entities vying for your healthcare dollars. Covid has exacerbated the American Healthcare System, which was fragile, to begin with. Many clinicians are leaving healthcare due to burnout. How does the average layperson navigate the complexities of the American Healthcare System where a prescription could cost you $5 at one pharmacy and $500 at another? What does the average layperson do when their insurance company rejects their claim? Proactive education of the American Healthcare System prior to accessing it is the key to safely navigating the healthcare system. Until now, little information has been available to provide the layperson with the knowledge they need to be a better partner in their health care. Dr. David Wilcox's book How to Avoid Being a Victim of the American Healthcare System: A Patient's Handbook for Survival" is a game-changer and will provide you with the skill set you need to navigate the American Healthcare System.
Website: https://drdavidwilcox.com/
Dr. Wilcox is a Doctorate prepared nurse who also holds a Masters in Health Administration and is Board Certified in Nursing Informatics. Dr. Wilcox has 28 years of healthcare experience in which he worked as a bedside nurse, hospital administrator, and in healthcare information technology which has helped him to develop his unique perspective on the American Healthcare System.
Dr. Wilcox is the author of the book "How to Avoid Being a Victim of the American Healthcare System: A Patient's Handbook for Survival (2021)" available at https://www.amazon.com/dp/0578878364
Dr. Wilcox currently resides in North Carolina with his wife and their three dogs.
Dr Wilcox's website: Dr. David Wilcox – Healthcare, American Healthcare System (drdavidwilcox.com)
LISTEN TO THE INTERVIEW IN ITS ENTIRETY HERE
About Author