Leader Groomed vs Appointed
INTERVIEW ON THE PRICE OF BUSINESS SHOW, MEDIA PARTNER OF THIS SITE.
Recently Kevin Price, Host of the nationally syndicated Price of Business Show, welcomed Dr. Cassandra McBride-Smith to provide another commentary in a series.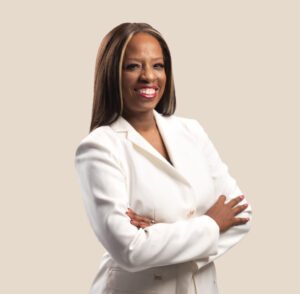 What do you think are the drawbacks to leaders who are groomed for their jobs vs appointed to their positions? There is a section in my book on this topic Confidence Slayers Fragile Souls available now on my website.  I know a guy who was recently promoted to a leadership role. He was an individual contributor, but a position became available, so his manager thought he was ready. The issue with the guy is that he talks down to people, his peers and now I am sure of his direct reports. If he doesn't get hold of this, it will be a challenge for him. He is somewhat groomed having only been at the company for a few years yet appointed as a leader. Sometimes an appointed leader is an external candidate who has never led before or who has been in some leadership positions.
A groomed leader has started as an individual contributor, often holding many positions, and has had time to learn the company and understand the highs and lows of the culture. He is often well-respected or at least the credibility is there, and most employees wouldn't disagree with that because the groomed leader has put in the time and the work.
Which do you think is best for a company, a groomed or appointed leader? One can argue both pros and cons but at the end of the day, I venture to say someone who has proven that he/she is prepared for the role. Let's deep dive into this for a second. A leader who is prepared can show how he/she has mentally prepared to lead people. This highly sought-after leader understands behaviorism, constructivism, and what it means to be vulnerable in leading a diverse workforce. The leader has been trained through experience and/or education and knows how to lead people. In addition, qualified recruiters know it in their search—another highly sought-after candidate; the recruiters search doing their jobs to the utmost not being persuaded by senior leaders who tell them whom to hire; granted the senior leaders might influence and recommend individuals to interview but hiring—I venture to say leaders need to be vetted better. There is an entire lesson in this and hopefully, if you are a people manager or hold a recruiter position, you won't miss it.
Here's a training tip:
It is a good practice for recruiters to have leader candidates complete behavioral assessments during the hiring process, scenario-based examples, and questions to take a holistic approach to hire if the role requires leading others and leading the business. It also helps to audit leaders annually for problematic patterns.
McBride & Smith Training Advisory Group offers employee engagement training. We implement simple ways to train busy adults in the workforce based on adult learning principles.
Dr. Cassandra McBride-Smith is a thought leader in people management, CEO and founder of McBride & Smith Training Advisory Group with over 22 years of training and professorship in Adult Learning. Her company specializes in helping businesses with training strategies, employee engagement, creating eLearning, and building leadership skills.
Dr. Smith has led global training for Fortune 500 companies and taught tertiary students online. Smith's expertise spans both academic and corporate settings as she has done extensive research on leadership, working virtually, and enhancing soft skills for people managers.
Smith is a published author and the creator of the Virtual Team Global Business Model (VTGBM™) explained in her book Working at a Distance: A Global Business Model for Virtual Team Collaboration and her newest product Virtual Behaviors App an innovative employee engagement tool to help support to connect leaders to their remote teams.
Learn more at https://www.mcbridesmithtraining.com/.
LISTEN TO THE INTERVIEW IN ITS ENTIRETY HERE: