The World, in 2019, Looks "Wobbly"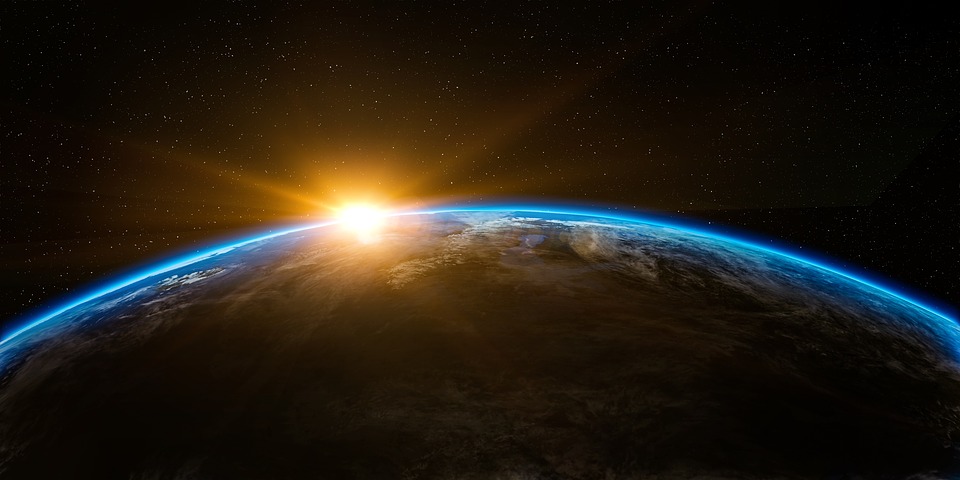 The World in 2019, the annual publication from The Economist, predicts that 2019 will be jittery, citing more populists in power from Brazil to Italy, a trade war under way between America and China and growing public wariness of technology and giant tech companies.
The World in 2019 is on newsstands as of Thursday, November 22nd and can be found on https://worldin2019.economist.com and within The Economist app.
Daniel Franklin, editor of The World in 2019, said of the publication: "You will find a feast of forecasts in these pages. On the political front, the Trump Show moves into Series Two, now facing a Democratic-controlled House of Representatives; beyond America, countries with more than a third of the world's population will hold nation-wide elections in 2019–among them India, Indonesia, Nigeria and the whole of the European Union."
Mr Franklin continued: "As for the economy, by mid-year America will be in its longest-ever expansion, but a trade war, rising interest rates and waning stimulus from tax cuts could spell trouble ahead. In short, the world in 2019 looks wobbly."
Mr Franklin has identified a dozen takeaways for 2019:
1. The economic wind is changing. By mid-year America will break its record for its longest uninterrupted expansion, but by the end of the year it could be heading into a recession. China's growth rate will slow down, while India's speeds up. Post-chaos Syria will top the global growth league; at the other end will be a shrinking Venezuela and Iran. In Europe, Italy will flirt with financial crisis.
2. The markets converge. But which way? Will America's stockmarket fall back, or the rest of the world rise? The smart bet is on the latter. America's bosses, however, should enjoy life while they can: the good times for USA Inc won't last.
3. Democracy has a big year. Countries with more than a third of the world's population will hold nationwide elections—including India, the world's biggest democracy, as well as Indonesia and Nigeria. Optimists hope this will bring the beginnings of a reversal in the global trend of recent years towards declining freedoms.
4. Brexit happens. And as Britain leaves the European Union the recriminations will intensify. The EU, meanwhile, will get a new commission, a new parliament and a new head for the European Central Bank.
5. China gets nervous about the number nine. Years ending in nine bring a clutch of awkward anniversaries that worry China's leaders. In 2019 it is 100 years since the May Fourth Movement, a much-celebrated protest, and 30 years since the bloody suppression of student-led demonstrations in Tiananmen Square.
6. Famous figures return to the limelight. They do so thanks to their anniversaries: 150 years since Mahatma Gandhi's birth, 500 years since Hernán Cortés arrived in Mexico and since Leonardo da Vinci's death (the Tuscan genius time-travels to 2019 to share his observations about the modern world, and his drawings inspire our cover).
7. A new Moonrush begins. Fifty years after Neil Armstrong took his giant leap for mankind, spacecraft (some of them private) are heading back to the Moon. Meanwhile, NASA's New Horizons probe reaches Ultima Thule, in the most distant encounter in the history of spaceflight.
8. There's no hiding from, or for, tech. Whether it's artificial intelligence or facial recognition, tech will be everywhere. But Silicon Valley may have peaked, and the tech giants will be in regulators' sights in both America and Europe.
9. Big Culture makes a splash. America has the excitement of The Shed in New York (a giant new space for the arts). Germany experiences the shock of the controversial new Humboldt Forum in Berlin.
10. Statistical landmarks concentrate minds. Half the world is online, India's GDP overtakes Britain's, Nigeria's population reaches 200m and in America millennials outnumber baby-boomers to become the country's largest generation.
11. It's the year of…the vegan, "slow social", gender self-ID and civil partnerships (gaining ground on traditional marriage in a growing number of countries). Thanks to the UN, it is also the year of indigenous languages. Businesses will need to be increasingly alive to social trends and the politics surrounding them.
12. The battle of 2019 begins. The fighting is between President Donald Trump and a Democrat-controlled Congress. And it will be fierce.
Guest writers in this 33rd edition of The World in 2019 include: Jeremy Corbyn, Britain's Labour leader; Stacey Cunningham, the head of the New York Stock Exchange; Laurene Powell Jobs, president and founder of Emerson Collective; Huateng "Pony" Ma, CEO of Tencent; Ellen Johnson Sirleaf, former president of Liberia; Steven Pinker, Harvard University professor and author; Isabelle Kocher, CEO of Engie; Tobi Lütke, CEO of Shopify; Fabiola Gianotti, director-general of CERN; and Neil MacGregor, director, Humboldt Forum.
There is also a special section on Open Future, a conversation on how to reinvent liberalism for the 21st century, launched as part of The Economist's 175th anniversary, including contributions by Yuval Noah Harari, historian and author; Christine Lagarde, managing director of the International Monetary Fund and Angelina Jolie, actor and special envoy of the UNHCR.
With a growing global audience and a reputation for insightful analysis and perspective on every aspect of world events, The Economist is one of the most widely recognised and well-read current affairs publications in the world. In addition to the weekly print and digital editions and website, The Economist publishes Espresso, a daily news app, Global Business Review, a bilingual English-Chinese product and a Economist VR, a virtual-reality app. Economist Radio produces several podcasts a week, and Economist Films produces short- and long-form video. The Economist maintains robust social communities on Facebook, Twitter, LinkedIn, Snapchat, LINE, Medium and other social networks. A recipient of many editorial and marketing awards, The Economist was named the most trusted news source in the 2017 Trusting News Project Report.
About Author