The Price of Dying in America
INTERVIEW ON THE PRICE OF BUSINESS SHOW, MEDIA PARTNER OF THIS SITE.
Recently Kevin Price, Host of the nationally syndicated Price of Business Show, interviewed Dr. David Wilcox.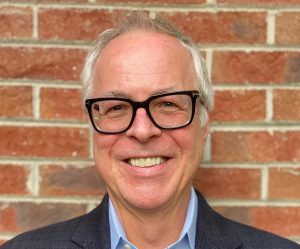 While we factor in the cost of living into our budgets for things such as groceries, housing, and healthcare, rarely does anyone think about the cost of their healthcare during their final days. No one likes to discuss dying especially when it involves them, but it isn't cheap to die in America. It isn't cheap to receive healthcare in America while living either. With the cost of healthcare being 17.8 percent of the Gross Domestic Product (GDP) in 2021 it is almost twice as much as the closest industrialized nation. So how does America fare when we make our exit from this earth?
Everyone prefers to die at home but statistics show that only 25 percent of Americans actually do. It is estimated that the cost of dying in America consumes 25 percent of Medicare expenditures. The National Bureau of Economic Research indicates the average out-of-pocket cost for healthcare is $11,618 in the last year of life, but the expenditures can come from a variety of sources. For instance, if you die in a hospital you can spend an average of $32,379 in the last month of life. This doesn't even include the cost of a funeral which hovers right around $7,360 with cremation being generally less expensive than a burial. Factor in the costs of legal documents such as Will and other legal documents needed, and the costs associated with death can become quite a burden to your loved ones.
While dying at home can be the least costly option not everyone will get that choice. Dying at home can average $4,760 a month depending on the circumstances and the amount of care needed such as full-time hired caregivers and equipment.
So how does that fare with the costs of dying in other industrialized nations? With America having many high tech options for extending life beyond what would normally be considered a natural way to die, you would expect that it may cost a lot more to die in America. That is not necessarily the case. In a study by the University of Pennsylvania School of Medicine which included researchers from seven other countries, the average cost of healthcare proved to be high in America but higher in Canada, and Norway.
While the cost of dying in America is relatively close to other industrialized countries it is still an event to be planned for. The costs are significant and Americans should be considering them as they do estate planning as these costs could be as high as $50,000. Some of the factors to consider which will decrease the burden on grieving loved ones is working with a local funeral home to prepay burial expenses as this is something within your present day control. Another factor to consider is unless you have had intimate discussions with your healthcare proxy it's important to note that many families will opt for very expensive, at all cost interventions, to save their loved one or buy a couple more hours of life. Make sure your healthcare proxy has a clear understanding of your last wishes and that they are well documented as this will make it easier for your loved ones to allow you to transition. While no one gets out of life alive, proper end-of-life planning can ease the financial and emotional burden for those you care about.
You can purchase Dr. David Wilcox's book How to Avoid Being a Victim of the American Healthcare System: A Patient's Handbook for Survival on Amazon at the following link https://lnkd.in/diZKYC2
Follow me on social media at:
Facebook – https://www.facebook.com/Dr-David-Wilcox-102834559130574
Twitter – https://twitter.com/DrDavidHelps
You Tube – https://www.youtube.com/channel/UCyYHs6ttrJ5l6-kUc-lEP9Q
According to a statement, "Healthcare is complex and that is not an accident. It is complex by the healthcare entities vying for your healthcare dollars. Covid has exacerbated the American Healthcare System, which was fragile, to begin with. Many clinicians are leaving healthcare due to burnout. How does the average layperson navigate the complexities of the American Healthcare System where a prescription could cost you $5 at one pharmacy and $500 at another? What does the average layperson do when their insurance company rejects their claim? Proactive education of the American Healthcare System prior to accessing it is the key to safely navigating the healthcare system. Until now, little information has been available to provide the layperson with the knowledge they need to be a better partner in their health care. Dr. David Wilcox's book How to Avoid Being a Victim of the American Healthcare System: A Patient's Handbook for Survival" is a game-changer and will provide you with the skill set you need to navigate the American Healthcare System.
Website: https://drdavidwilcox.com/
Dr. Wilcox is a Doctorate prepared nurse who also holds a Masters in Health Administration and is Board Certified in Nursing Informatics. Dr. Wilcox has 28 years of healthcare experience in which he worked as a bedside nurse, hospital administrator, and in healthcare information technology which has helped him to develop his unique perspective on the American Healthcare System.
Dr. Wilcox is the author of the book "How to Avoid Being a Victim of the American Healthcare System: A Patient's Handbook for Survival (2021)" available at https://www.amazon.com/dp/0578878364
Dr. Wilcox currently resides in North Carolina with his wife and their three dogs.
Dr Wilcox's website: Dr. David Wilcox – Healthcare, American Healthcare System (drdavidwilcox.com)
LISTEN TO THE INTERVIEW IN ITS ENTIRETY HERE